CAUGHT IN THE WILD!
Lino's Harley in Good Ol' Seattle Washington!
4/12/2021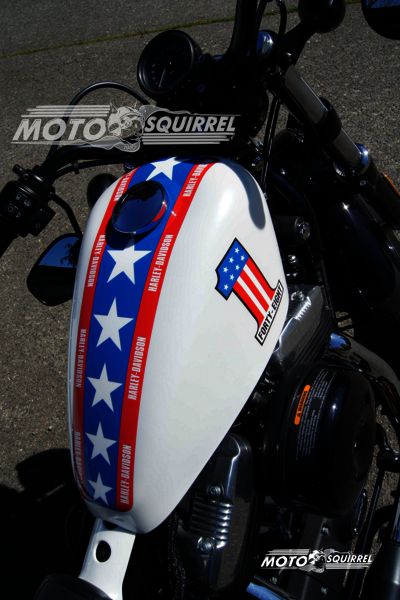 Every once in a while you come across a bike that is presented in such a pure and graphic form- that it demands to be seen as different! In this case, a local, younger rider Lino bought this Harley Forty-Eight with just 125 miles on the ODO!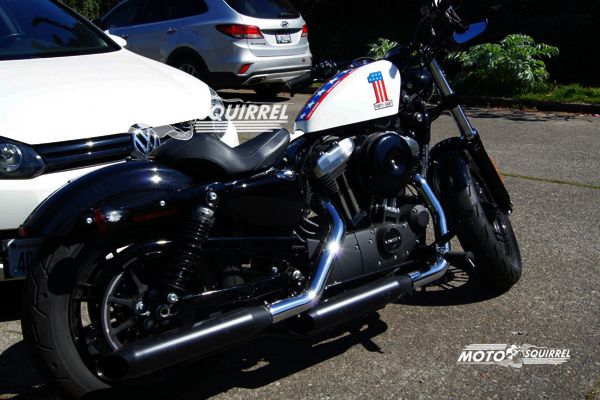 It came with almost a single customization: That of the Harley number one logo embedded in one of the most fantastic paint jobs the Squirrel Crew has ever seen! It looks BEYOND OEM, it literally looks like a model that HD would sell as an exclusive etc.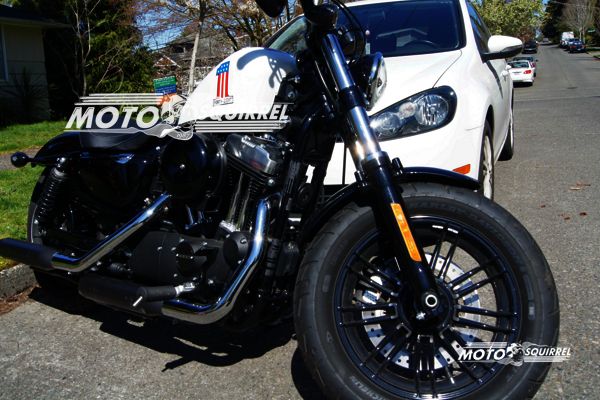 The fact that this particular model has very little customizing done (Accept some engine high-light LEDs for night-time/fun-time accents) shows that a Harley can look modern, urban, fun and truly makes you want to take it for a ride!
Lino loves his bike and so do we! We are very glad that he decided on this beautiful beast rather than some silly little grom or Honda Monkey (They have their place……..but this bike is special. Very, very special indeed!